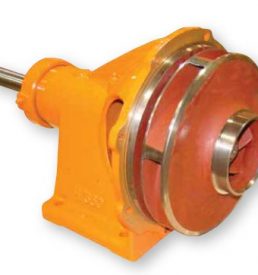 Image shown may not be actual product.
Berkeley Pump B85583
B3ZRM Berkeley Pump B85583 Pumpkin, Less Volute, Counter – Clockwise Rotation, Adapts to B85578, B85582
Description
Berkeley Pump B85583
"Moving and Improving Water Around the World™". That′s the trademark slogan of the Sta-Rite company and their Berkeley line of Water Pumps and the B3ZRM Berkeley Pump B85583 Water Truck Pumps. And you′ll find a great selection of Berkeley Pumps for OEM, pressure boost, water processing, and irrigating uses.
When the need to replace a complete water truck pump is not warranted, the B3Z PUMPKIN is the answer. The B3Z PUMPKIN includes the entire pump with a cast iron impeller – less the volute or casing. A gasket or o-ring is provided to seal between the pumpkin and volute.
B3ZRM – Berkeley Water Truck Pump Less Volute
Manufacturer: Berkeley

Additional information
| Attribute | Information |
| --- | --- |
| Weight | 160 lbs |
| Impeller | Cast Iron |
| Rotation | CCW (Counter – Clockwise) |